Zürich Airport selects Avlite Systems to supply Obstruction Lighting
Flughafen Zürich AG operator of Switzerland - Zürich Airport has selected Australian Based Avlite Systems to supply airfield Obstruction Lighting
Background
Zürich Airport also known as Zürich Kloten Airport, is the largest international airport of Switzerland and the principal hub of Swiss International Air Lines. It serves Zürich, Switzerland's largest city and is located 13 kilometres (8 miles) north of central Zürich.
Zürich Airport airfield maintenance team launched a program to replace its existing obstruction lighting. After careful examination of various obstruction lights from numerous manufactures they selected Avlite Systems to provide their new Obstruction Lighting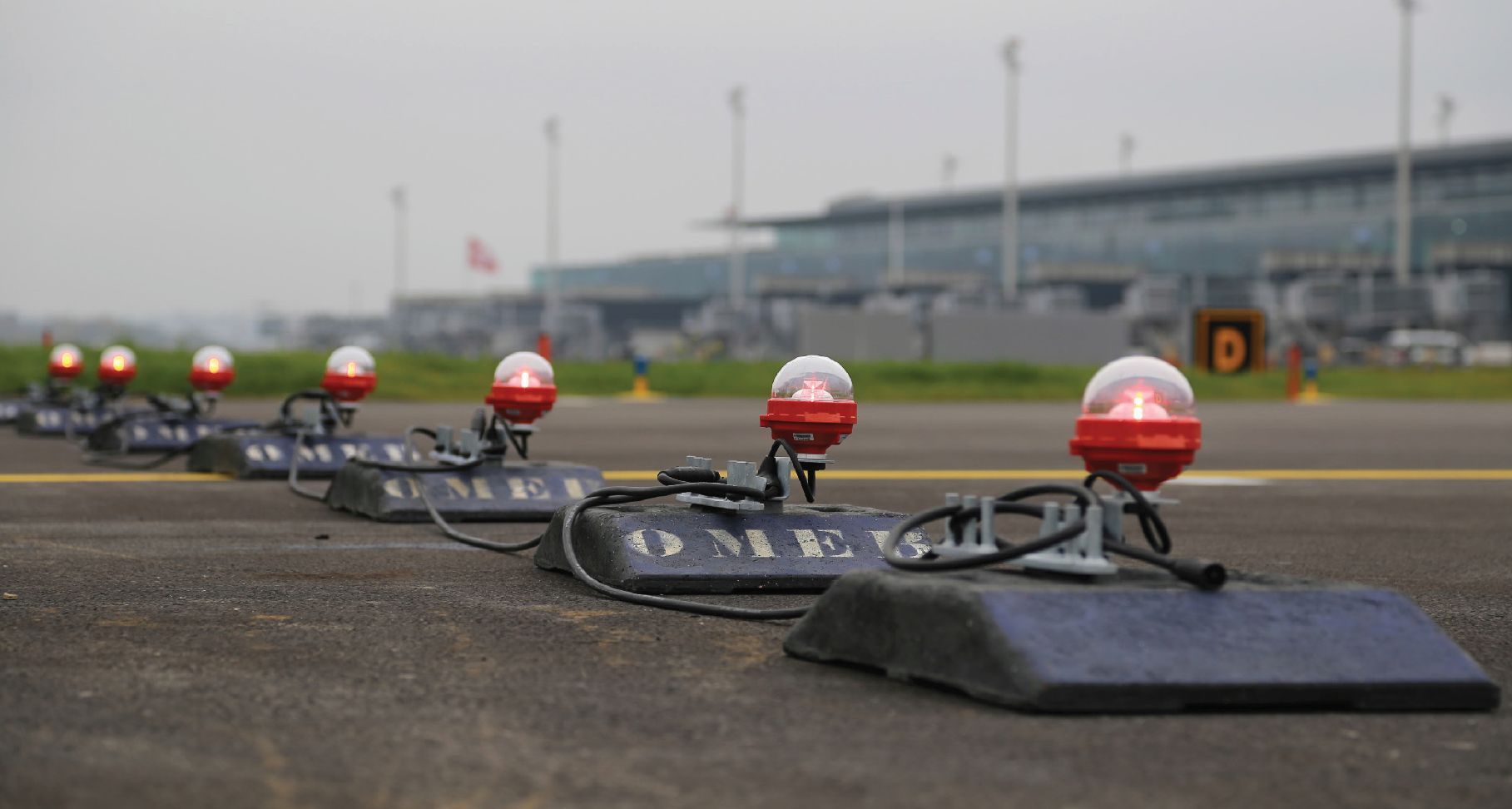 The Solution
Zürich Airport Airfields Maintenance Division, needed a solution to provide Obstruction Lighting to construction sites around the airport and temporary obstruction lighting for barricades, Zürich Airport worked closely with Avlite's Distributor Interwind AG, from Switzerland to supply the AV-310's as a type A and the AV-OL as either Type A or B.
We have 190 Avlite lights at Zürich Airport, which we are using for obstruction and barricade lighting.

The 20 solar powered AVC-310s are used at locations, where we must quickly mark obstructions and construction sites or it's not possible to lay cables. We use the ICAO Low Intensity Type A & B lights both for temporary and permanent installations. We also lend these to construction companies to mark cranes.

We selected these compact and lightweight lights with up-to date single LED technology because we can deploy them as Type A or Type B lights, for steady-on or only night operation and they are available with combined red-infrared LEDs. The good price performance ratio and pleasing design are additional advantages.
Mr Ralph Hoogeveen
Head Electrical
Airfield Maintenance
Zürich Airport AG